#LIFEHACK – HOW TO SURVIVE A NIGHT OF DRINKING IN YOUR THIRTIES
I like to think hitting your 30's makes people more inventive. I'd even go as far as calling it the metaphorical "limbo" of the age decades. Young enough not to care, but old enough to know better. The period of adulthood where strategies & limits need to be implemented before a night-out, because, well… we've all got sh*t to do the next day.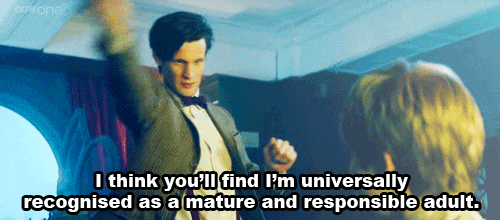 Some of my personal rules, include:
drink 1 glass of water for every 2 drinks consumed
only tequila, vodka, wine & beer
food is a must prior to bedtime
Is there Pedialyte readily available in the fridge?
One day, while trolling the internet, I happened upon this post from Organic Burst on Instagram.
Wait a second. Are you saying if I throw a scoop of these little seeds into my water before heading out, I may escape a hangover the next day?! Game on. I told my roommate, placed an order online, and we vowed to give it a whirl on our next venture downtown.
THE EXPERIMENT
7 PM: I'm staring longingly at the entrance to Kroger as I sit in the parking lot, drenched in sweat-soaked workout clothes after a hot barre class. For the past 10 minutes, I've been internally debating the need to go grocery shopping versus the need of not looking like a crazy wet tomato in public. My dilemma is interrupted by a text from the roomie saying she's leaving the house soon aka you-better-hustle-or-your-ride-for-tonight-is-dipping.
7:00:05 PM: PEEL OUT! Uber rides from Short Pump to downtown ain't cheap.
7:06 PM: Full sprint from my car to the shower while simultaneously yanking my wet tank top over my head and screaming, "I just need to rinse off and I'll be ready. I already know what I'm wearinggggg!" Knowingly the roommate rolls her eyes and yells back that she's making me a drink with water, cherry juice, vodka & grounded chia seeds.
7:08 PM: Shuffles past Christine with dripping wet hair. I find a shaker cup of pregame goodness sitting in front of my door. She da bess.
7:10 PM: Tasty. Kinda. I swish the concoction around in my mouth like I'm savoring a sip of wine. The congealed seeds feel weird and slimy as they rub against my tongue. I almost feel the need to chew them before swallowing my drink.
7:11 PM: *cough cough* As I hop around trying to squeeze into my pleather leggings, I choke on a seed (or 2 or 3) as they take their sweet time sliding down my throat. Only a few sips left in the cup. For the sake of experimentation, I throw my head back and gulp them down in a shot-like manner. Hey, I'm heading out anyways. Practice makes perfect, right?
7:17 PM: I'm in the car! Wet hair and no make-up are small sacrifices to pay for escaping the stress of downtown parking. As C gets stuck behind traffic, I flip the mirror down to throw on some mascara and attempt to look like a human. The reflection in the mirror shoots me a toothy-grin littered with black specs. Flecks of chia seeds were stuck in every little crook and crevice they could find. F*ck! (#lifehack numero dos: old lunch receipts make suitable floss in times of need.)
7:25 PM: Somewhere between traffic on 95 South and a stop light on 14th St., I manage to make my eyeliner even and my smile chia-free! Right on time, since I feel the vodka start to seep into my bloodstream. That wouldn't have been an ideal situation for creating even wing-tips. Now that I look like a real adult, bring on the shenanigans!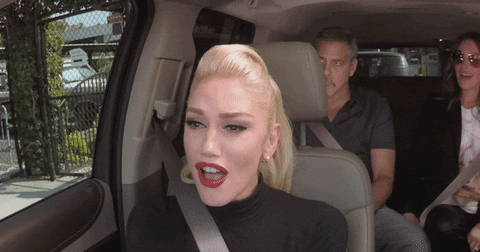 8:00 PM: Maybe it's the rooftop atmosphere or maybe it's a burst of energy from the chia seeds, but I find my inner introvert actually enjoying the obligatory greetings and small talk that ensue after we find our group. Usually, I'm silently counting down the seconds until I can escape to the bar and grab a "comfort" drink. I just think I'm more fun after the first one.
9:30 PM: Fuckboy behavior has affected a friend. Unbeknownst to her, the guy she was dating shows up to the party with another girl. As a show of solidarity we unlock drinking level 1000.

10:45 PM: Angry texts have been sent. Shots have been had. Rounds have been bought. Dancing has been initiated. We even make friends with a bachelorette party by the DJ booth. Despite the drama, we are having the time of our lives. Several drinks in and I still have an amazing sense of clarity. The roommate and I feel so good, we vow to start packing chia seeds in our purses before going out. Our friends wanna know the secret. We boast about its benefits and I even bring up multiple articles on my phone. One of our friends makes a comment which also happens to become the inspiration for this blog title. (We've come full circle. Pow!)
10:46 PM: I stop to think about how I just aged myself by bringing up health articles in the middle of the club while Future's "Mask Off" plays in the background. That's something you won't find in a hip-hop music video anytime soon.
12:00 AM: Suprisingly, I'm still energized and didn't even realize it was already midnight. After I hit my 30's, this is usually the time I turn into a pumpkin and pull the Irish good-bye. Tonight, I cherish the ability of being able to "hang".
1:00 AM: At the same time, we're still grown-ups and have no desire to get stuck in a crowd or traffic while leaving. Adios, club friends! Thanks for the memories.
1:10 AM: Happy to report there was no stumbling during the walk to the parking lot and we even remembered where the car was on the first try.
1:30 AM: We make a pit-stop at our favorite drunk restaurant, Cook Out. Milkshakes, onion rings, and fries, oh my! Remembering that chia seeds supposedly promote gut health, I down it all with no f*cks given. The twenty-year old in me still takes over when it comes to poor food choices after drinking.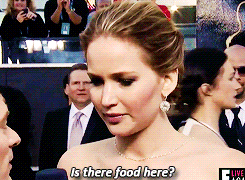 2:05 AM: I throw a scoop of chia seeds into my water cup and chug it all down before hitting the hay.
7:30 AM: Miracle of miracles. I almost never wake-up in time for my 8 AM barre class. My bank account escapes the $15 no-show fee and my booty gets a lift for the day. #winning
MY OVERALL EXPERIENCE
PROS: Increased energy levels & metabolism, aids in hydration, high in fiber and good for the digestion system, gluten-free
CONS: All that fiber can make you produce more gas. I also had to pee. A LOT. Possibly a side-effect of the seeds promoting intestinal regularity. If you have hungry teeth, like mine, prepare to do a mirror check after drinking.
All-in-all, I've joined the chia seed fan club. In fact, I've already pre-packed mini baggies for my next drinking adventure. If you don't mind being a little bit more musical and taking a few extra bathroom breaks while out, I recommend incorporating chia seeds into your pre-grame routine too! They aren't going to stop you from drunk dialing the "Do Not Answer" number in your phone, but they will make it a little easier to get sh*t done the next day. In any event, always drink responsibly and make sure you have a designated driver to get you home safely! Since I'm not a doctor, you can read more about the official benefits on chia seeds here, here and here.
–